You want to generate more leads for your business, but you don't know where to begin.
There are so many options—from cold calling to emails to social media to ads—that it's hard to know where to start.
In this article, we're giving you 3 powerful lead generation strategies that you can start using in your business right away.
These 3 strategies come from emerging trends in marketing, which means adopting them will set you apart from your competitors.
We'll start with an email marketing strategy that helps you discover the most promising leads.
Strategy #1 – Use Email Marketing to Measure Intent
As we recently shared on TikTok, you can make telemarketing work for you if you measure lead intent first.
At Reel Axis, we employ a point system with our email subscribers. Every time a subscriber interacts with our content, by clicking a link, visiting a certain page, or taking another action, we assign them a certain number of points.
We've dialed this down over time, so we know how many points to award for each type of action.
When a lead hits a certain number of points, they're ready for a phone call. We assign that lead over to our sales team and they make the call.
You can do the same with your list. Decide which actions show lead intent and start recording them. You can assign points and experiment to see how many points reflect a lead that's ready to buy.
And if you don't have a mailing list yet, you can start collecting subscribers by offering a helpful free resource on your website in exchange for email addresses.
Learn more about our telemarketing strategy in our latest newsletter.
Strategy #2 – Capitalize on Short-Form Video
We recently did a deep-dive on short-form video and why it's so powerful for B2B marketers.
Here's the basic idea: people spend 1.5 hours daily on TikTok, and today, more than half of users on the platform are over 30.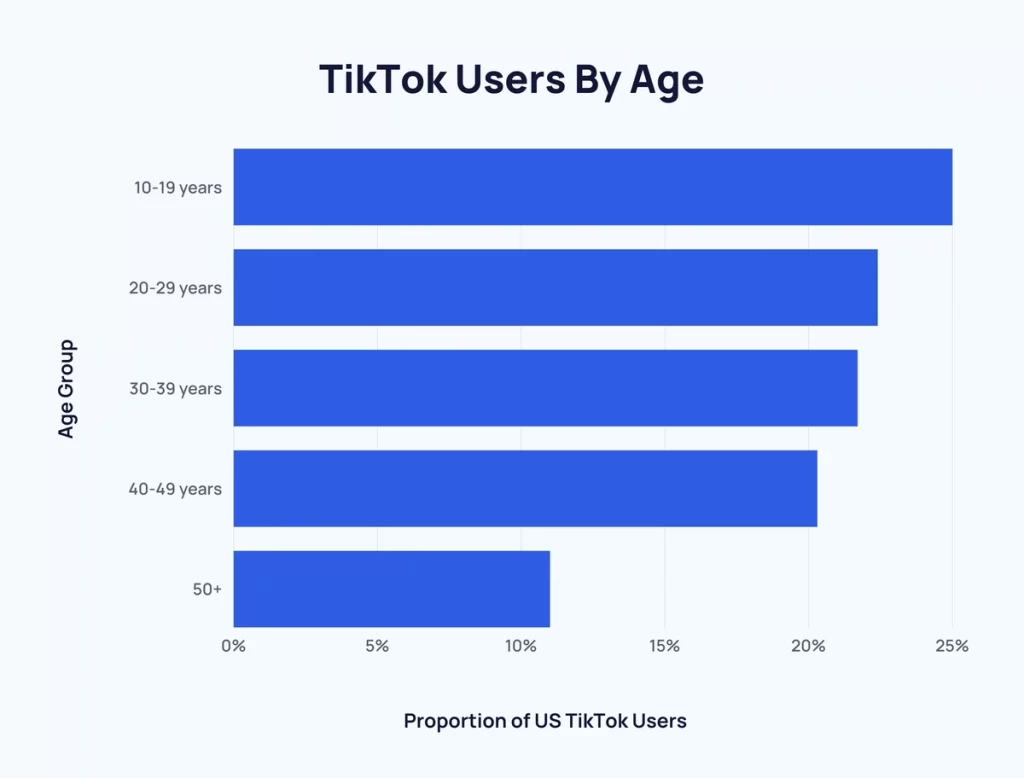 In other words? Short-form video is one of the most potent ways of reaching people right now.
Most B2C businesses have already noticed the power of short-form video and are using it to their advantage. But B2B businesses have yet to catch on.
Adopting this channel now can set you up as a leader in this industry and allow you to capture an untapped market before everyone else.
To help you succeed with short-form video, we spent the last quarter of 2022 experimenting with it ourselves, and we've written a list of best practices for creating short-form videos for your business.
Strategy #3 – Create More Targeted SEO Content With AI Tools
It's getting harder and harder to compete on SEO keywords with all the content being produced each day.
The competition is ramping up for big-tail keywords that everyone is searching for. But long-tail keywords, that typically get less searches and are more specific, are still up for grabs.
It may feel like a waste of time to spend hours creating content for keywords that only get 2 or 3 searches per month.
But if you make use of of-the-moment AI tools, you can produce 10x more content in a fraction of the time.
To be clear, Google actively discourages businesses from posting AI-generated blog posts. But there's a way to avoid getting penalized.
You can use an AI writer like ChatGPT (which is free) or Jasper to generate first drafts on hundreds of articles for your niche.
You'll still need to edit each article, make sure facts are correct, and add your company's unique brand voice, but it will save you hours nonetheless.
Our tip for best results: Google wants content that's helpful, unique, and engaging, so use AI writers as a starting point and then edit them into something that Google would be proud to recommend to others.
As a result, you'll get dozens of content pieces that can rank for those smaller keywords and bring in traffic more easily.
You can also make use of AI-based SEO tools like Surfer SEO, Ahrefs, or Outranking to help you generate topic clusters and keywords more easily, saving you the hours you would have spent analyzing your website and search results for keyword ideas.
Learn More About Lead Generation
We've recently posted some helpful resources that walk you through the ins and outs of lead generation for your B2B business.
You can read more about what lead generation is, the stages of lead generation, and some more methods for generating leads in this article: What is B2B Lead Generation?
You can examine whether lead generation is a strategy worth pursuing for your business, and get our best tips on making lead generation profitable, in this article: How to Make Lead Generation Profitable for Your Business
And you can learn more about intent data, which shows how likely a lead is to buy from you, in this article: What is Intent Data? Why It's Important & How B2B Marketers Can Use It
Conclusion
Want to generate more leads for your business but not sure where to start?
You can get one step ahead of the crowd by using these 3 forward-thinking lead generation strategies.
To recap:
Use email marketing to measure lead intent and decide when to approach leads via phone
Start experimenting with short-form video to promote your business on social media platforms
Use time-saving AI tools to speed up content creation and SEO optimization, so you can rank for more long-tail keywords
Want a personalized lead generation strategy for your business? Reach out to see how Reel Axis can help.