A Go-to-Market Firm Powered by Technology Industry Insiders

Our intimate understanding of the networking and technology space makes us compelling partners. We get your business.
Imagine Your Voice in Front of Today's Technology Leaders

Reel Axis is a unique way to build awareness of your brand and position yourself as thought leaders in an increasingly competitive space.
Reel Axis is a community-first platform that provides news and insight into what matters most in tech.
Combining an insightful content marketing strategy with an effective performance marketing campaign, we drive traffic and leads while cultivating an audience invested in your brand.
Through Reel Axis, technology companies earn the trust and advocacy of their community.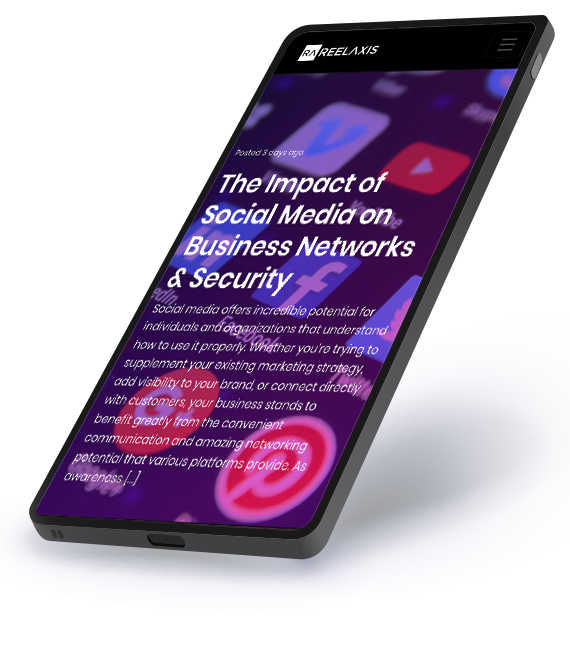 Industry-Leading Marketing
by Insider Experts

Growth Hacking
Via Google, & social media advertising
Social Media Management
Grow & engage your social following
Thought Leadership
Content creation & marketing
Lead Generation Campaigns
Reach more of the right customer
Product Launches
Build & reach a captive audience
Video, Podcasts and Design
Creative and unique; built to perform

Our deep knowledge of the technology sector gives us a significant advantage when creating and executing go-to-market strategies for technology companies.
From manufacturers and distributors to VAR's, MSSP's, Service Providers  and SaaS companies our experience makes us effective partners for your business.
We are always looking for creative and on-brand ways to share your message. From awareness to lead generation, we find great ways to design and deliver.
Our team is performance-driven; we set benchmarks and metrics that we use to evaluate success.
Consistent Performance & ROI
Our data-driven methodology helps us squeeze every ounce of performance from your marketing campaign.

Let's connect and see how we can work together.
Connect With Experts That Will Help Grow Your Business

Let's get together for a no-nonsense conversation and see if our technology and marketing solutions can work for your business. No pressure, no obligation, tons of value.