Here's what's on deck:
The AI War is here. Google and Microsoft both had big launch events last week where they unveiled their new AI offerings. We'll talk about who's winning, why it's good for you, and what this all means for marketers.
Two marketing lessons from this year's Super Bowl. Tubi started a fight between every husband and wife in America and Rihanna made $5M in 2 seconds. We'll share what you can learn from both and how you can apply the lessons in your business.
See you on the other side…
🥊 The AI war is just beginning
If the past 6 months have felt quick for AI development, then February has been in hyperdrive.
In less than 2 weeks, we've seen Microsoft integrate ChatGPT with Bing. Then the next day, Google launched Bard, a ChatGPT competitor. Microsoft's launch went smoothly. Google's didn't…
In a public demo, Google's new chatbot gave the wrong answer. This mistake hit Google stock hard, costing them $100B in market cap. Ouch!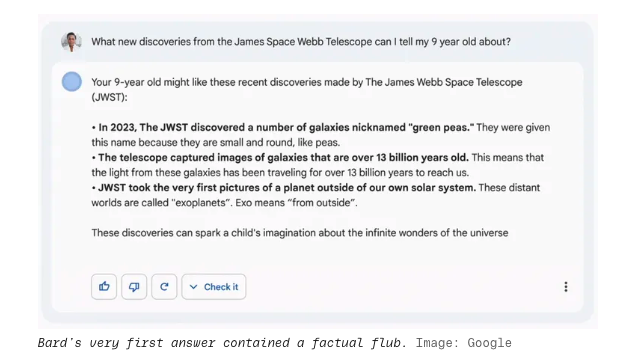 Why this is good for you
There have been rumblings of an AI war since ChatGPT launched. This week the rumors became reality. Microsoft and Google are now in an AI arms race.
Because of their demo flub, Google just lost the first battle. But they're still committed to winning the war. This means that now they have something to prove. They will push harder than ever to beat Microsoft. And you can bet Microsoft is ready to fight back.
How does this benefit you? You should expect to see stronger, cheaper, and more exciting AI tools and features from Google and Microsoft this year. Exciting things are happening and it's only the beginning.
SEO 2.0 is coming. Buckle up!
As marketers, we all need to be keeping an eye on what these AI developments mean for SEO.
Both Bing ChatGPT and Google Bard reduce the need to visit websites. Instead, they serve up an answer right on the results page.
This shift will fundamentally change what SEO means and how marketers and business owners need to think about it. For the last 20 years, the goal of SEO has been to get your website to the top slot in the search engine. AI is disrupting that.
It's too soon to tell what exactly the impact here will be. But one thing is for sure, SEO 2.0 is coming. And we all need to be prepared for how we will respond.
🏈 2 marketing lessons from the Super Bowl
If you're like 100M+ other people then chances are you watched the Super Bowl on Sunday night (or at least caught a clip later on YouTube). Whether you're in it for the game, the food, the commercials, or the music at halftime, it's always a fun time.
Of course, the Reel Axis team tuned in too. And being the marketing geeks that we are, we couldn't help ourselves but to pull out a few marketing golden nuggets that we wanted to share with you!
1) Cleverness & creativity > big budgets
Check out the video we made about this or read on…
When it comes to super bowl commercials, most companies hire an A-list celebrity or spend huge budgets making their ad (then spend millions more airing it).
But in the last two years, the best ads did neither of those things.
Last year Coinbase's ad featured a colorful QR code floating around on screen. It got them 20M landing page hits in 60 seconds and crashed their site.
This year, we think Tubi deserves the trophy for best Super Bowl commercial. If you were watching the game then you probably know which ad we're talking about because as soon as it came on everyone started yelling at each other 😂 .
Their ad was a prank that made everyone think someone was changing the channel. You can see it here.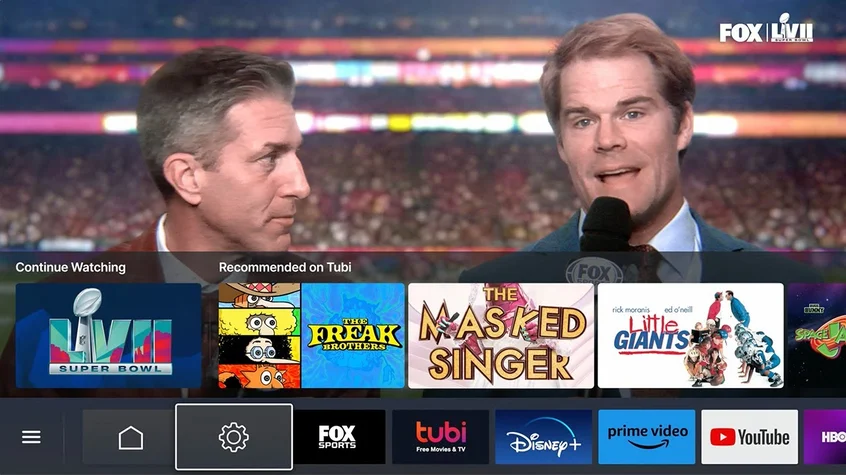 Source: Tubi
The lesson
What we can all learn from these two ads is that it doesn't matter who has the biggest budget or who can get the spokesperson with the most clout. What really matters is whether you can capture the attention of your audience and get them talking, make them feel something, or get them to take action.
Coinbase got 20M people to pull out their phones and scan a QR code. Tubi got a knee-jerk emotional reaction from everyone watching and then was the talk of every Super Bowl party in America afterward.
Both commercials were simple, straightforward, and relatively inexpensive to make. But both were outside the box and broke through the noise.
Oftentimes, it's the marketing that is creative and clever that actually makes an impact. That's something we should all keep in mind as we create marketing assets and tell stories to our audiences.
2) When you have a captive audience, use it
Check out the video we made about this or read on…
If you don't like football, then the halftime show is probably the real reason you watch the Super Bowl. This year Rihanna performed. She got mixed reviews. But here at Reel Axis, we care more about marketing than singing or dancing. And for her marketing, we give her a 10/10.
Partway through the show, the camera cut away from Rihanna. When it cut back, one of the dancers handed her a makeup compact. Then she opened it and then touched up her makeup.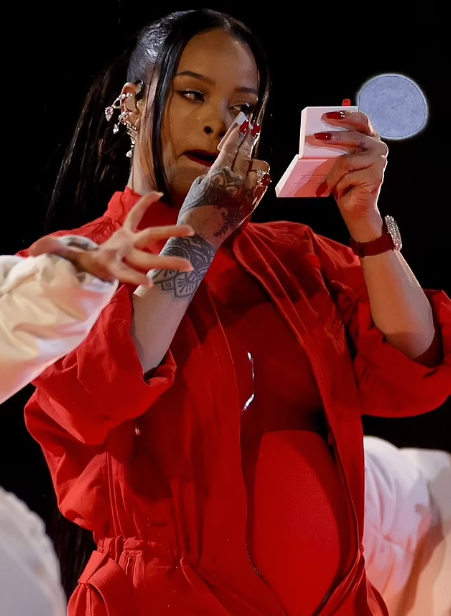 Source: DailyMail
The whole thing lasted about 2 seconds. But in those seconds, she generated $5M in media impact.
How? She owns a makeup brand, Fenty Beauty. And in those 2 seconds, they got pretty much the best product placement opportunity that a brand could dream of and searches for Fenty skyrocketed.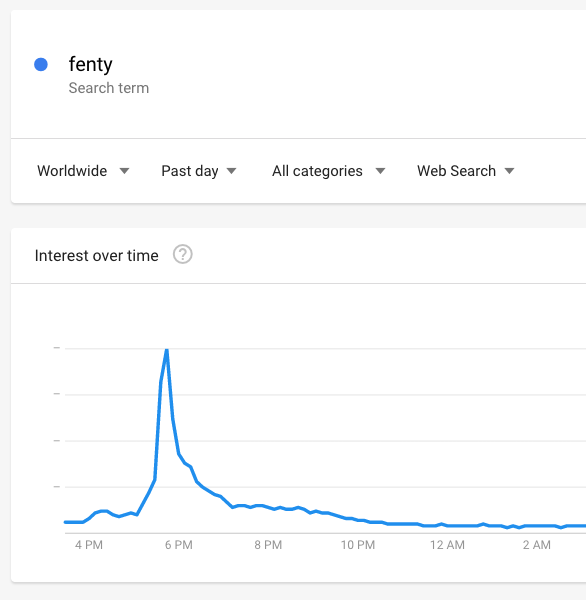 The lesson
When you have a captive audience, use it to your full advantage!
Obviously, most of us don't have a platform like the Super Bowl halftime show to promote our products. But this is still a great opportunity to reflect on your upcoming marketing plans.
Have a trade show coming up where thousands of people will walk past your booth? Think of an outside-the-box idea to get them to stop and come in.
Going to be a guest on a podcast? Have 3 awesome and engaging stories in your back pocket that show why you're an expert. Don't just go on and hock product.
Reacting to a colleague's post on LinkedIn? Go a step further than hitting the thumbs-up button and instead leave an insightful comment that others can see and get value from.
The list goes on.
Be sure that you're doing frequent check-ins with yourself and your team. Are you taking full advantage of your audience? If not, it's time to pivot.
How'd we do with this week's newsletter?
Enjoy this newsletter? Forward it to a friend to spread the love.
Want us to write about something specific? Submit a topic or idea.