You want to retain more customers and increase their lifetime value. A B2B loyalty program can help.
In this article, we'll cover:
The benefits of starting a B2B loyalty program
How to create a successful loyalty program for your business
B2B loyalty statistics you should know
How to learn from B2C loyalty programs
Successful examples of B2B programs
What's a B2B loyalty program? Similar to B2C programs that give customers cash back on purchases of food or clothing or other products, a B2B loyalty program rewards your customers for staying with you. It may not look the same—because B2B and B2C marketing is vastly different—but it follows the same general principles.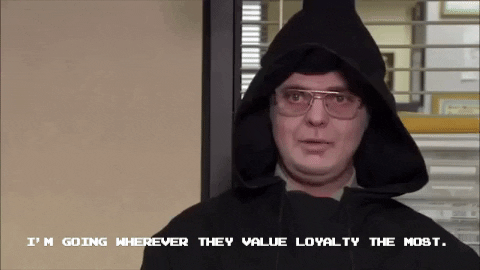 Now here's the real question:
Will a B2B Loyalty Program Benefit Your Business?
The first benefit of loyalty programs is that they increase your current customers' lifetime value.
Members of B2B loyalty programs spend 40% more per year than non-members, according to a study by Motivforce.
The second benefit is that they lower your churn rate, saving you the cost of acquiring new customers.
B2B loyalty program members are 47% more likely to buy from you again, according to the same study.
And the third is that they create ambassadors of your brand (aka free marketing!). People who are loyal to a brand tend to share it with others, giving you free publicity. (And that's especially true, if you pay a bonus for each referral).
Now let's talk about the impact a loyalty program can have on your business.

First, consider your churn rate, which is the number of customers that leave your business over a certain period. What would it mean for your business if that number were reduced?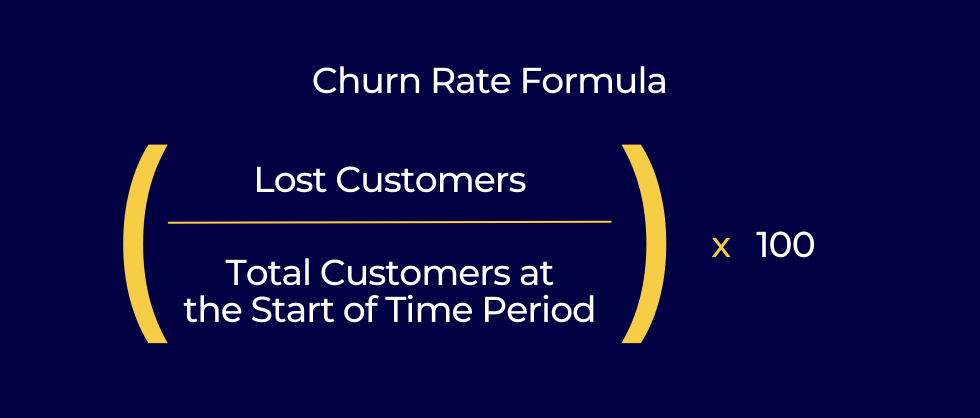 (By the way, an average churn rate for subscription-based B2B businesses is around 3%, according to a survey by Brightback)

Next, review your average customer lifetime value. What would it mean for your bottom line if you could increase that number across the board?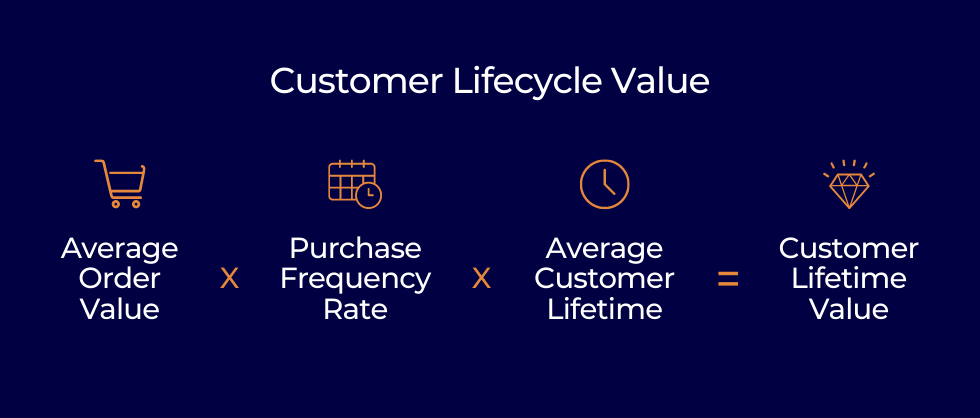 Finally, calculate your customer acquisition cost (one of the most important marketing KPIs for B2B businesses). That's how much money you save whenever you stop a customer from leaving. (It's also the money you save by getting referrals for free!)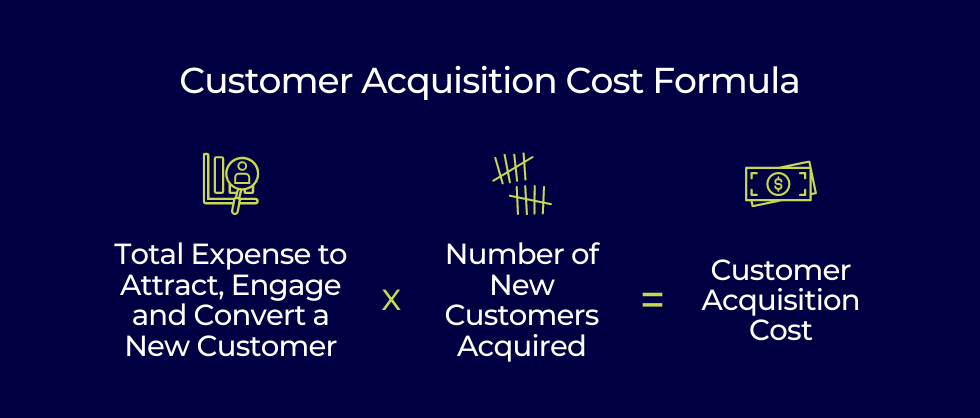 It's clear that customer loyalty is something B2B businesses cannot ignore.
So how do you create one for your organization?
How to Start a Successful Loyalty Program for Your B2B Business
Understand your numbers. Know how many customers come in every month and how many leave. Know your acquisition cost and average lifetime value. This gives you a benchmark you can use to measure the success of your program.

Learn about your customers. Why are your customers leaving? Why do the loyal ones stay? Talk to your customers or give them surveys to learn about their behavior. Then, start to deduce what factors help customers stay with you for the long haul so you can recreate that in your loyalty program.

Decide what rewards would resonate with your customers. Here are some examples: membership tiers with different levels of access and perks, referral bonuses, extra educational content with rewards for completing it, access to exclusive or beta features, bulk purchase discounts, free merch or products, exclusive access to VIP services or events, cash back or points, and celebrating your customers when they reach certain milestones or business anniversaries.

Create a dashboard for your loyalty program members. Customers need a place to check their membership information and rewards, so you'll want to create a platform that's easy for them to use. Many third-party service providers can create this for you.

Test and tweak. You'll never know how your loyalty program will go until you try it out. Give out your rewards, see how your KPIs improve, and determine what changes you need to make. Over time, you'll discover what works best for you and your customers.
B2B Loyalty Statistics You Should Know
What factors lead to greater B2B loyalty?
According to a study by McKinsey,
78% of B2B purchasers want a money-back guarantee, with a full refund if the product doesn't work
72% want to be able to purchase from any channel
72% want round-the-clock customer service
And 72% want a consistent experience across every channel (an important part of brand consistency)

What are the most effective ways to reduce B2B customer churn?
According to Brightback, these were the top strategies businesses found to stop customers from leaving:
51% offered a discount to customers who tried to cancel (and tested multiple offers until they found what worked)
39% gave customers the ability to pause a subscription without canceling
35% gave discounted pricing to "at-risk" customers before they even tried to cancel
26% offered special package deals to customers who seemed like they might cancel
And 25% sent emails to or called customers who seemed like they might cancel
These can give you some ideas for your own loyalty program.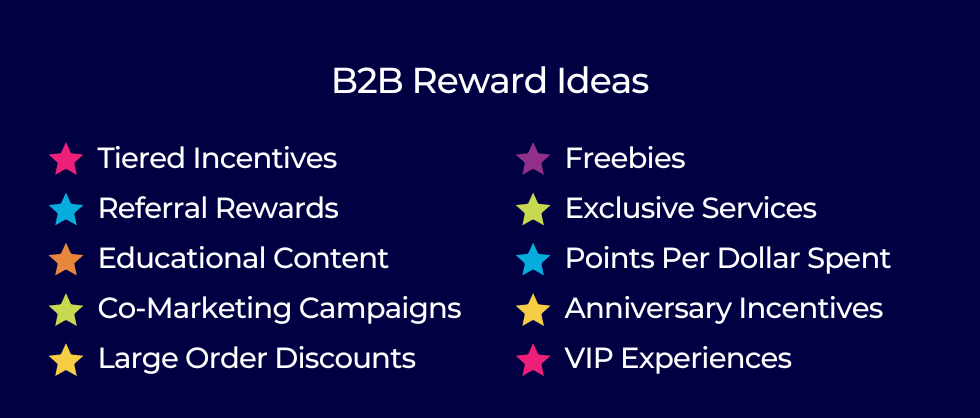 But the best place to start is understanding why your customers leave and creating rewards and incentives that counter that reason enough to make people want to stay.
Learning from B2C Loyalty Programs
B2C companies have been successfully employing loyalty programs since the 1800s. Back then, American shops would give copper coins to their customers, which they could redeem for future purchases.
B2B businesses have traditionally been slower to adapt to trends, and many still haven't caught on to the power of this strategy.
But smart B2B businesses can learn a lot from trends in the B2C market, and loyalty programs are no different.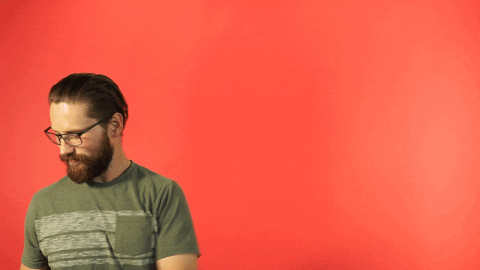 So to give you some ahead-of-the-curve ideas for your loyalty strategy, here are some trends that are working well for B2C loyalty programs, according to a report by Open Loyalty:
Gamification. You can turn rewards and membership levels into a game-like experience.
Experience-Based Rewards. Instead of points or cash, consumers today value experiences, like access to exclusive events or partnering with a company to give back to the community or protect the environment.
Predictive Analytics. Many companies use AI and data to predict what customers will do and respond before they even take the action. For example, if you know that 90% of lost customers change a particular setting before they cancel, you can give customers incentives to stay as soon as you notice the behavior.
Personalization. People want their products and services to feel personalized and unique, and getting rewards is no different. If you can personalize your rewards to each customer, you can make a great impression and boost customer loyalty even further.
Now, that said, B2C and B2B loyalty programs are different in some fundamental ways. B2B programs:
Usually reward the entire company, rather than individuals.
Tend to have stricter requirements for membership.
Can personalize incentives and rewards to each account since there are fewer customers overall.
The key is to take trends from B2C and adapt them to the B2B market.
To wrap up, let's take a look at some examples of B2B loyalty programs in the wild:
Successful B2B Loyalty Program Examples
IBM's Know Your IBM program, in operation since 2001, motivates its resellers to learn more about IBM products by awarding them points for completing e-learning modules. Points can be redeemed for prizes or donated to charity. Donors get a special gift to commemorate them for their generosity.
The Hootsuite Ambassador program rewards social media professionals for promoting the Hootsuite platform. Members get official Ambassador badges for social media, can share direct feedback to app developers, and get access to a members-only community.
American Express's Business Alliance program awards customers up to $15,000 for referring new businesses to American Express products.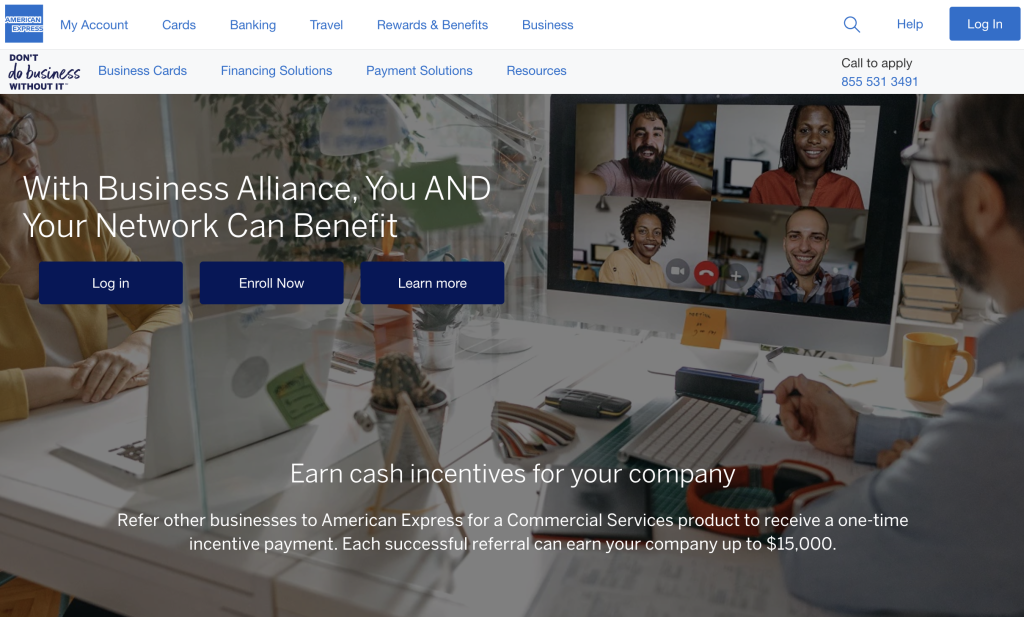 Conclusion
You've now got everything you need to create a successful B2B loyalty program that will reduce your customer churn, increase lifetime value, and create ambassadors for your brand. (We recommend bookmarking this article so you can refer to it later!)
Next up, snag our best strategies for generating more leads in this article: 3 Lead Generation Strategies for Forward-Thinking Businesses