There is a lot of uncertainty in the tech space right now. Especially for B2B marketing teams. First the pandemic, then the supply chain issues and finally the chip shortage. Now we're facing inflation and what's looking more and more every day like an impending recession. Many companies are starting to batten down the hatches — or are at least starting to think about it.
What does this mean for B2B marketing?
Marketing is one of the first places to get cut when companies are looking to reduce spending. This is a mistake. Slashing or stopping marketing spend tends to make things even worse.
A few well-known examples:
During the 1990-91 recession, McDonald's decided to cut their ad budget. Taco Bell and Pizza Hut took advantage of this opportunity and spent even more on ads. Taco Bell's sales grew by 40% and Pizza Hut's by 61%, while McDonalds' sales decreased by 28%.
During the 2008-09 recession, Amazon grew revenue by 28% by continuing to innovate and promote their new products, like the Kindle. Their competitors paused marketing efforts and stayed stagnant or shrunk.
Let's face it: focusing on growth during an economic downturn is a hard sell.
The risks can seem too great and the potential rewards too uncertain. But it is possible if you have the right mindset and strategies.
Here's how to survive (and thrive) as marketers during tough economic times
1) Don't slash marketing spending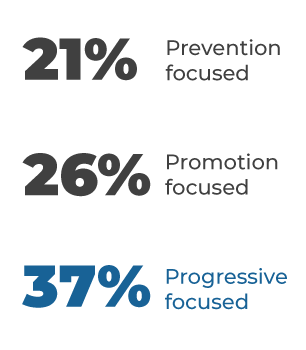 When you're in the middle of an economic downturn, it's natural to want to significantly cut back on your marketing spend. But you shouldn't do so without first considering the long-term implications.
Based on data from "The Great Recession" in 2008-09, companies that focused on cutting costs faster and deeper than their competitors fared the worst. They had the lowest probability (a 21% chance) of pulling ahead of their competitors after the economy recovered.
Companies that took the other extreme and started investing wildly during the recession also performed poorly with only a 26% chance of outperforming their competition post-recovery.
So, who were the winners and how did they win?
The answer: companies that took a pragmatic approach and cut operational costs where it made sense, but also invested in growth came out on top. These companies didn't just default exclusively to a defensive position but also chose when and where to play offense. They were 37% more likely to beat their competition once the economy recovered.
These companies continued to invest in marketing, innovation, and assets during the recession. Then they reaped the rewards afterward while their competitors were still trying to get the ball rolling again.
If you want the same results, don't slash your marketing budget.
2) Lead tracking is more important than ever
Due to uncertainty about the market and budgets, prospects will begin to take longer to make purchasing decisions. They will also do a lot more research before they buy. You need to be ready for this.
Lead generation takes time and investment. Once you've done the hard part and landed the lead, don't lose them.
Having a solid CRM and a lead nurturing plan in place is crucial. You need to continue to touch and engage your leads as their buying cycle lengthens. Trying to do this manually leaves a lot of room for error. One way to do this is by leveraging marketing automation to make things easier. You can preschedule emails, calls, and other touchpoints to make sure you're still efficiently moving your prospects through the funnel.
Sharing valuable content with your prospects is key. Because budgets are tight, consumers will be doing more due diligence before making purchasing decisions. Educating them throughout this research phase about who you are and why your solution will make their lives easier is how you'll land the sale.
3) Double down on current customers
It's more important than ever to focus on keeping current customers.
Keeping a current customer is a lot cheaper than acquiring a new one. And we all want to cut costs right now.
Plus, your current customers already know and trust you. They're more likely to buy from you again. So, take advantage of any possible upsell opportunities by running campaigns to your existing customers.
Customers who know and love you are also the most likely to refer you new business. Keeping current customers happy increases the chance that they will refer you to people in their network.
Even if a customer doesn't have a friend to refer, they can still be helpful. Ask them for a testimonial or use their company as the subject of a case study. These then become assets you can leverage to nurture net new prospects.
4) Understand how your target customer is feeling
It's important to get an understanding of if and how the economic landscape has affected the way your target audience is thinking and feeling. This is how you craft your marketing messages going forward.
The best way to get this info is by talking with your current customers. Your current clients fit your Ideal Customer Profile (ICP). So, they're a good representation of how your target audience will feel about their situation and needs at this time.
You'll want to ask about their current state of mind. Are they wary? Optimistic? What are their concerns and objections?
Then use this information to decide if you need to change your targeting, messaging, tactics, or pricing.
5) Tweak your messaging
Once you understand how your current customers and targets are feeling, make any necessary changes to your marketing materials.
Use your assets to answer their objections in a way that addresses their concerns and alleviates their fears. This might be a direct approach or it could be an indirect one (for example, by focusing on how your product or service is different from what competitors are offering given the economic situation).
Communicate how you fit the specific needs of this target audience at this moment in time.
6) Audit your tactics
If you haven't done this already, now is the time to audit your tactics. Do a deep dive into what has driven the most ROI over the last year and decide which tactics you should keep in your marketing mix. Use this as an opportunity to drop any low-performing tactics that are taking up unnecessary resources. This frees up time and budget for more effective campaigns.
Then double down on the things that have been working well for you.
7) Outsource when possible
When you're trying to keep costs down and prioritize cash flow, it's important to look for ways to reduce expenses. One way is finding third-party partners who can help with your marketing efforts.
Look into using outside specialists instead of hiring full-time employees. Obviously increasing overhead during unsure economic times is a risk. Instead, hiring specialists or agencies who are already experts in specific marketing tactics can save you money overall. They might cost slightly more per hour, but they will generally make up for this by working fewer total hours.
Specialized experts can get things done quicker than generalists.
Plus, most will work a certain number of hours per week or on a per-project basis — meaning predictable cost planning for you.
These resources need less hands-on management and if things don't work out, you can pause or cancel their services with fewer HR and legal implications.
8) Focus on trust
For B2B marketers, this is a time to focus on trust. Customers will be looking for a stable partner who can be relied upon and is in their corner during these uncertain times.
Be that partner.
Do what you can to go the extra mile for your customers and use personal outreach to deepen relationships with them.
Remember, people like working with other people, not brands. So don't be afraid to let your team's personalities shine through in your sales and marketing efforts.
9) Focus on thought leadership
As we've said before, prospects are going to be doing more research than ever prior to making a purchasing decision. As the purse strings tighten, they need to make sure they're getting the best value and service.
This supplies an opportunity to begin positioning your team and your brand as thought leaders in your space. Create content that engages, educates, entertains, or inspires your audience. Then serve them this content all throughout their buying cycle.
This not only nurtures prospects currently in your funnel but gives you the opportunity to generate more inbound leads who see your content out in the wild.
10) Think like a growth hacker
Now is the time to get creative. It's more important than ever to get positive results quicker and cheaper.
Ask yourself:
What's the opportunity that others are missing right now?
What are my customers looking for that no one else is delivering at the moment?
What's the quickest small win we can get this week?
Could I do this for less money on another platform?
Then run small experiments to try and answer them. If something works, scale it up. If something doesn't, pivot and move on.
There is no need to try to take big swings right now. Hitting a few singles is more than enough when your competition isn't even playing the game because they're too scared.
Conclusion
With these tips in mind, we hope you're feeling a bit more prepared to weather the economic storm and hopefully emerge even stronger than you were before. Marketers and companies who are prepared to adapt to changing times are the ones who will come out on top.
If you want any more tips or need or need support executing one of these suggestions, our door is always open. We're happy to chat!