Are you still struggling with traditional marketing and sales tactics to find customers and grow your business?
We work with technology companies to help grow their business and (surprisingly) one of the issues we run into the most is that many still rely on old school sales tactics, especially "cold prospecting" as their main source of revenue growth.
I am not going to say that cold prospecting or traditional tactics are wrong or that you shouldn't be doing them, instead I am going to suggest some other efforts to couple with your current efforts that will help boost your sales.
Before digging into specific solutions, it is important to frame up the purpose of marketing and sales as functions in a business:
Traditionally, the function of marketing was to raise awareness and bring in fresh prospects for the sales team to educate and warm up before "closing the deal". Although much of those traditional responsibilities remain constant, the line between marketing and sales has blurred dramatically as commerce moved online over the past 10+ years. Blurred roles and responsibilities can be bad but in this case, it is an opportunity for businesses to build a cohesive strategy that truly guides potential customers through the buying journey — with the help of technology.
In 2021, an effective marketing and sales strategy is to get back to the basics and focus on the infamous "funnel" but this time you will want to utilize new tools and technology to build a low-touch marketing system that sells for you.
Outbound Sales Efforts
The traditional approach to cold prospecting – "pounding the phones" – is a time-tested sales tactic that works but requires time, discipline and a system. Business owners rarely have the capacity to develop a system to "outsource" the task and almost certainly do not have the time to consistently make cold calls on their own. When done right, cold calling can be effective but it is far from the only outbound sales tactic; cold emailing has emerged as an effective supplement (or replacement).
Cold emailing is simply a modern version of cold calling in the sense that you are reaching out to a target audience, but I would argue it is better because it allows the recipient to reply on their own time (or simply ignore). Basically anyone replying to an email has much more intent than someone answering a random phone call. So your engagement numbers may decline, but your lead quality should increase simultaneously. Email is inherently more effective in today's digital landscape and it's much easier to automate the heavy lifting of sales with emailing software vs. calling software.
Automation is key and there is no shortage of sales software tools that automate a large part of cold emailing, including follow up emails. Check out mailshake.com, outreach.io, mixmax.com & www.yesware.com to name a few. Remember that sales is a numbers game, so the more early engagement that can be automated, the better… The goal should be to automate cold emails and only get involved once you actually receive a response.At Reel Axis, we created a "cheat code" that we call the Sales Momentum Program (SMP) to automate lead generation. Our SMP is a solution that automates and offloads one of the most time consuming and mundane parts of prospecting and mimics what strong sales forces are likely already doing for several hours a week. The best part is that it takes the entire process off your plate and gives you back time and money to invest in your most qualified customers.
Framework of a Marketing System
Although outbound sales efforts are effective and we encourage them for most businesses, the real winner for outbound efforts is a strong marketing strategy… but it takes time. A long term marketing strategy and automated system will bring awareness to your business much more effectively than any outbound sales effort because of its inherent reach. I should emphasize the importance of "long term" again as all of this happens over time. Overnight success is highly unlikely.
As marketers, our goal is to find ways to engage and connect with potential customers. We are always trying to get in front of potential customers in the right place and at the right time — that has always been the goal of a marketer. And with all the technology available today, automation has made it easier than ever to engage with an audience. Although, that unfortunately doesn't necessarily translate to making it easier to push a lead through the sales funnel.
That is where a strong long term marketing strategy comes into play; your marketing system should be set up to engage with the lead based on their level of intent (stage in the funnel) and provide hyper-relevant content to further educate and nurture their interest.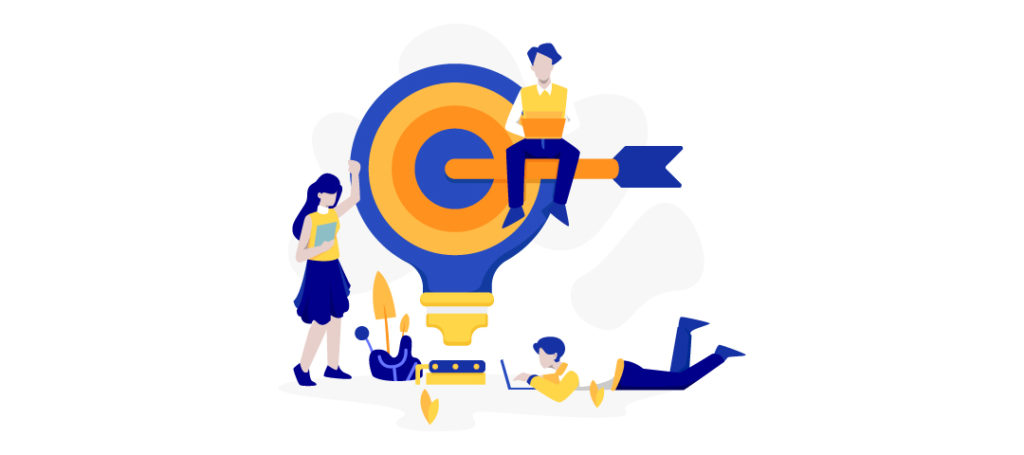 Building Your Marketing System
With our clients at Reel Axis, our job is to help them build a roadmap of different tools and systems that will be fairly hands-off for the business leader while working together towards the desired outcome. The key to making this a reality is to build systems and processes for your team that communicate the main objectives, set expectations and hold the owners of certain tasks accountable so that the ball keeps rolling regardless of your level of involvement.
Unfortunately there is no one-size-fits-all solution (especially with specific tools) but many of our clients have success with our recommended system that includes; online advertising, social media outreach & engagement, SEO for your website, and email marketing campaigns.
– Online advertising:
This might seem obvious but it is nearly impossible to market your business online without advertising. There are ways to "hack" a marketing campaign without an advertising budget but the reality is that if you want results then you should plan to spend money on ads.
The most known advertising platforms are a good place to start; sites like Facebook, LinkedIn or Google have world-class data to help get your message out to your target audience. But because they're the most known, they're also the most expensive. More specific to the Tech industry, we recommend some lesser known platforms like Reddit, Quora or AdRoll.
Online advertising is only getting more competitive so the sooner you get started, the better!
– Social media outreach & engagement:
As much as we all hate social media (or at least claim to hate it), we all still use it and spend way too much time scrolling Facebook, Instagram or checking in on our LinkedIn network. Anything that draws people in like a social media platform is worth exploring, even if you're not the social media type – it's an opportunity to connect with potential customers in a "more human" way. Social media can be very good for building your brand, even if it may seem like a waste of time.
For B2B sales organizations LinkedIn is our strongest recommendation but we also like Reddit and Quora for higher-intent audiences… and don't forget about Facebook, it still is the largest social network online.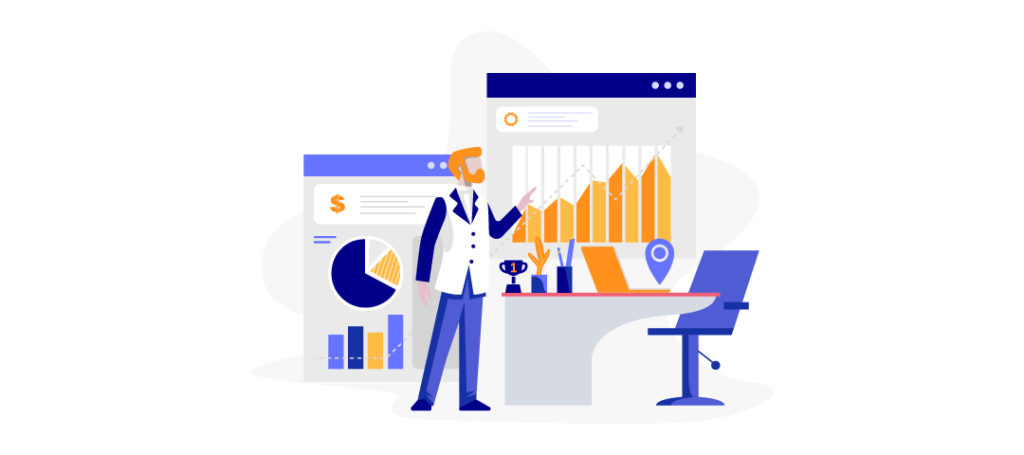 – SEO for your website:
At this point, it seems like everyone is familiar with the term "Search Engine Optimization" but how many people actually know what it means? Better yet; how many people actually know how to use SEO to benefit their website? My guess is that the answer to both of these questions is "very few".
But, SEO is simply the term used to describe the effort of making your website more relevant to the visitor. Your website should be developed properly with keywords, meta descriptions, design and user experience all well thought out. While there is an almost endless list of ways to make your website more "SEO friendly", the most important thing is to continue building your website in a way that is relevant to your target audience.
There are a lot of tools that you can lean on to help with SEO such as SEMrush, UberSuggest, ahrefs or Screaming Frog, but that list is always growing.
– Email marketing campaigns:
You are finally beginning to collect leads & contact information of individuals who are interested in what you have to offer, but they aren't quite convinced you are the answer yet. What can you do to prove that you deserve their business?
The answer is value — creating relevant content that adds value to your target audience. An effective email campaign (automated of course) will consist of information that adds value to the reader and an effective CTA (call-to-action) that nurtures them further along in the sales funnel.
The standard for email marketing campaigns is a toss up between Mailchimp and ConstantContact although there are plenty of other solutions paid and unpaid.
As you learn more about your marketing system and which tools might work best for your business, you can begin creating content that is relevant to your target audience. You won't have much success marketing without quality content being consistently produced, so this is a vital component to successful campaigns… better get started!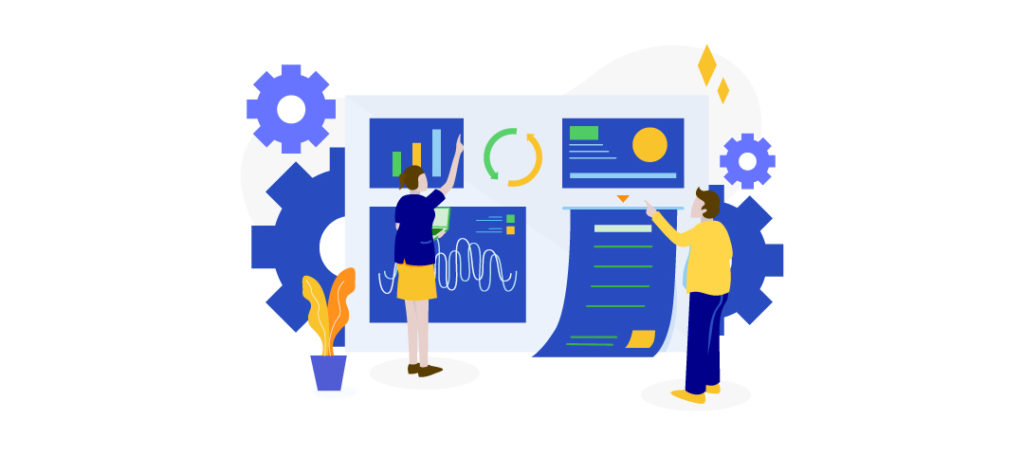 Key Takeaway
A long term marketing strategy should include outbound tactics with relevant and value-add content which will enable your sales team to seamlessly connect with potential customers (both inbound and outbound).

We realize this can all seem overwhelming to non-marketing business leaders as you work to increase revenue for your business. So don't hesitate to reach out and we'll help guide you in the right direction.
Drop us a Line