What's happening in the world of B2B marketing as we head into 2023?
In this article, we'll share how B2B marketing is changing, plus the top 5 trends you need to know to create a winning marketing strategy for your business this year.
Let's dive in.
Table of Contents
B2B marketing continues to grow
5 B2B marketing trends for 2023

In-Person Events
LinkedIn
Video Content
Digital Over Traditional
Gen-Z B2B Buyers

Conclusion
B2B Marketing Continues to Grow
This year, as with all previous years, the B2B marketing industry continues to grow.
Spending on B2B marketing will continue to grow—traditional marketing spending is expected to increase by 0.55% and digital marketing spending by 13.6% (source).
And despite the current economic slowdown, 50% of B2B marketers expect their content marketing budget to increase in 2023 (source).
In short, B2B marketing isn't going anywhere soon—it's becoming more important than ever to cut through the noise of social media, streaming services, and endless content options to reach your target customer in 2023. And a solid marketing strategy is what it will take to succeed.
To help you get ready for this new marketing landscape, we've picked up 5 of the most important trends that will continue to be important in the coming year.
5 B2B Marketing Trends for 2023
Here are the 5 trends your business needs to know to stay competitive in the coming year:
Trend #1 – In-Person Events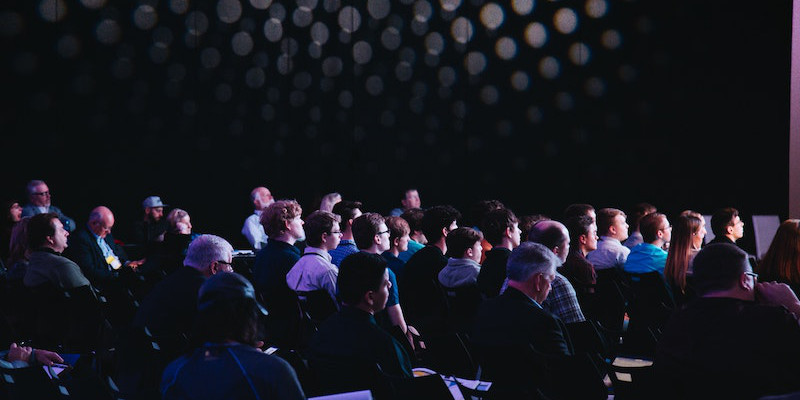 In 2022, B2B marketers named in-person events as the top-performing marketing asset for their business, ahead of report and white papers, social media posts, blog posts, and video. Online events, including webinars and online courses, were a close second (source).
In an article on the LinkedIn Ads Blog this past August, LinkedIn Senior Content Marketing Manager Yolanda Zaw confirmed that "in-person events have made a roaring comeback."
Now that COVID regulations are easing up, and international travel is open in more countries, we predict that in-person events, both locally and internationally, will become a key aspect of B2B marketing strategies from now on.
At the same time, online events will still continue. In the same LinkedIn article, Zaw shares that a majority of businesses surveyed by LinkedIn plan to continue holding virtual events alongside in-person, both to save money and protect the environment.
Trend #2 – LinkedIn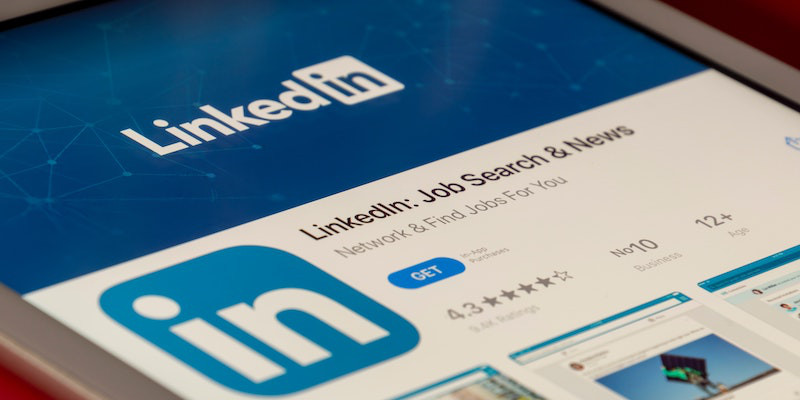 In survey results from 2022, LinkedIn was the most popular platform for both paid ads and organic reach for B2B businesses worldwide.
78% of respondents used LinkedIn for paid ads, compared to 56% on Facebook and 29% on LinkedIn. They also named LinkedIn most effective for paid ads, and Facebook one of the least effective (source).
The results were even more clear for organic social media content: 96% of businesses were using LinkedIn, compared to 76% on Facebook, 70% on Twitter, and 65% on Instagram (source).
While it's valuable to have content on multiple platforms, LinkedIn will continue to be a key platform for B2B content marketing in 2023.
Trend #3 – Video Content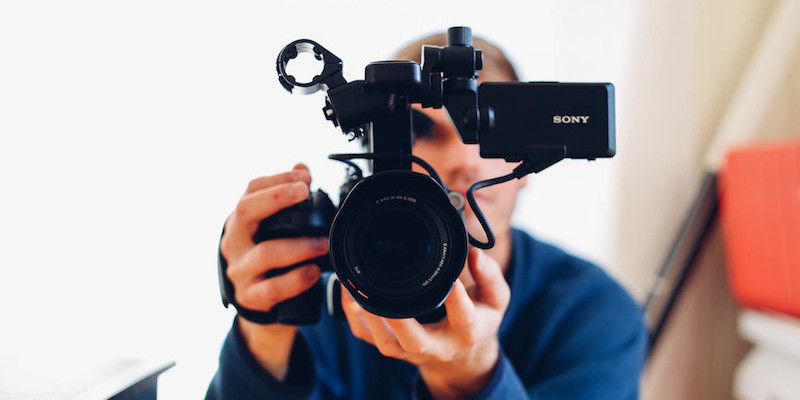 Most businesses are aware of the importance of social media, but not everyone has jumped on one of the most important trends of the past few years: video content.
A 2022 marketing study showed that most people (73%) would rather watch a short video to learn about a product or service than read text-based content or use other methods. It also revealed that, on average, people spend 2 hours a day watching videos online (source).
Businesses have a lot to gain from making high-quality video content about their products and services.
Yet the usage of video channels is still quite low in the B2B sector.
In 2022, the number of B2B marketers using YouTube increased by 5 points, from 60% last year to 65% this year. Marketers using TikTok also increased by 4 points, from 5% to 9%.
There is still a great opportunity for more B2B businesses to take advantage of video content as part of their marketing strategy. This year, we'll see more and more businesses joining YouTube and TikTok and creating more video-based content overall.
Trend #4 – Digital Over Traditional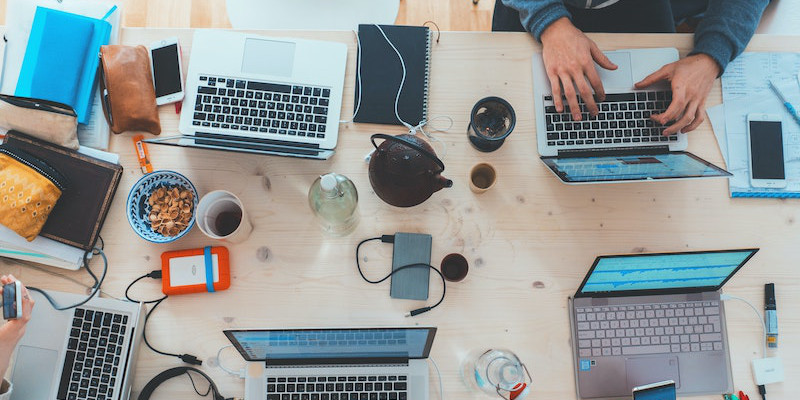 Traditional advertising methods (like media spots, print advertising, and billboards) have long been a favorite of B2B businesses, but it looks like the tides are beginning to change.
In 2023, traditional ad spending is predicted to creep up by only 0.55%, compared to a 13.6% increase in digital ad spending. In other words, traditional advertising is plateauing (source).
On the other hand, digital ad spending is growing fast, and is expected to catch up to traditional ads in the next few years.
This year, B2B businesses will continue to explore digital marketing methods and spend more on digital ads, social media, videos, and other digital assets.
Trend #5 – Gen Z B2B Buyers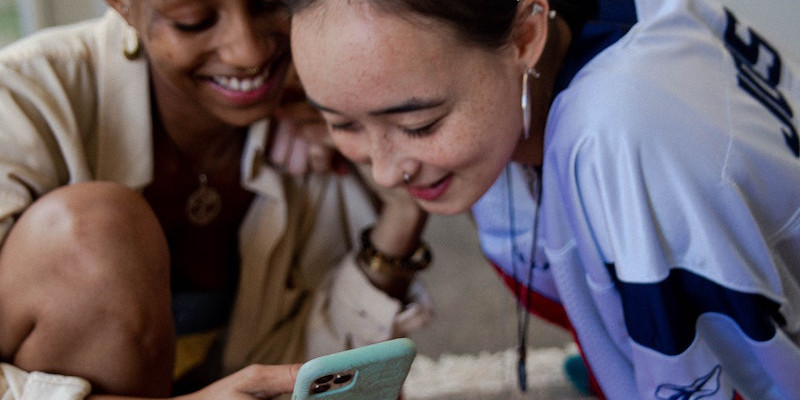 Finally, it's time to prepare for a new generation of buyers.
Many Gen Z-ers are now in their mid-20s, owning businesses, and joining the workforce. This means that we'll see more Gen Z B2B buyers every year, and it's important to adjust our marketing tactics to reach them.
If you're not familiar with Gen Z preferences, here's what you can expect. Gen Z has grown up with digital devices from inside the womb, and as such, most have very high standards for brand experiences. They want things quick, easy, and personalized.
Many Gen Z also place a high importance on social and environmental issues, and expect companies to not only take a stand on these issues, but do their part to improve the world around them.
Conclusion
To summarize, here's what we expect to see in B2B marketing in 2023:
The industry continues to grow—it is still important
Budgets will not increase as much as last year because of economic uncertainty
Events, especially in-person, will become even more important
LinkedIn will still be the strongest platform for organic and paid content
Video content will be increasingly important, and businesses who make the most of it will come out on top
Digital ads are growing fast and will overtake traditional ads in the next few years
You'll see more and more Gen Z buyers, and it will pay to understand their preferences
Is your B2B marketing strategy ready for 2023? If not, ReelAxis can help. We help you generate more leads through SEO, email, social media, digital ads, print and offline media, video, and more. Book a demo to learn how we can partner with you to make your B2B marketing strategy a success.