More people are consuming more content on a daily basis – which presents both opportunities and challenges. The good: It's possible to reach significantly more people with no limitation on geography or time, or even having to go through company gatekeepers to reach decision-makers. The bad: it's also harder to cut through the noise and be heard.
It's not as simple as writing a blog, adding in a few keywords, and being able to tick off the weekly content tasks. With the growth of social media and numerous other platforms and ever-changing google algorithms, creating content has become more advanced and more complicated. Understanding how to leverage key trends requires a keen understanding of whom you're speaking to and what they're most interested in.
Here are five leading content marketing trends and best practices to maximize impact: 
Short-Form Video
Short-form video has rapidly become the most consumed and shared form of content. TikTok, Instagram Reels, and YouTube Shorts are the top platforms driving this trend. Brands are seeing it as an opportunity to reach and engage with a broader audience in unique ways.
Most short-form videos are typically 60 seconds or less. The videos are usually funny and entertaining or are used to communicate a specific point of view about current events and trends.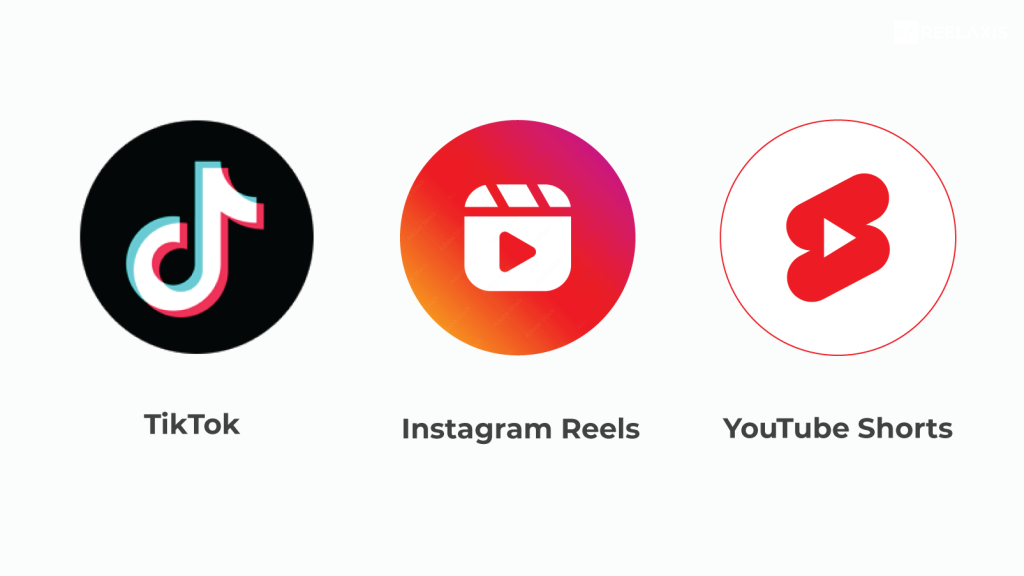 There are many ways to use short-form video and it's an ideal way to experiment with different styles and creative ideas to see what an audience responds to. Many customers search for quick insights and being able to find answers in a 60-second video is far more appealing than searching the timestamps or sub-headers of much longer format content.
For brands, there's the opportunity to build brand authenticity by creating explainer or behind-the-scenes videos. It's a great way to show the people and processes behind a brand and leverage the expertise of employees. Plus, they can be really fun to make and don't take a great deal of time or resources.
Possibly one of the reasons that short-form video is showing the highest ROI is that they're quick and easy to make and are an ideal way to zoom in on specific topics to engage with an audience. A growing trend with short-form video is to create campaigns that invite audiences to make and share their own videos. This significantly expands the reach as they tag the campaign and share their own and other videos with their networks. It's a strategy that has proven very effective for special occasions and key events and is a simple way to build audience engagement.
Community Building
Whether or not brands initiate campaigns inviting user-generated content as in the example above, or leverage the followers of online influencers, community content is being made and widely consumed. To not use it is a missed marketing opportunity. Increasingly it's user-generated content that influences buying decisions much more than ads or brand marketing messages.
Online communities hosted on LinkedIn and Facebook, for example, have become the go-to for information and recommendations. Long before engaging directly with a brand, buyers will do their own research, often turning to YouTube to watch product reviews or find explainer videos before considering clicking a "book a demo" CTA on a web page.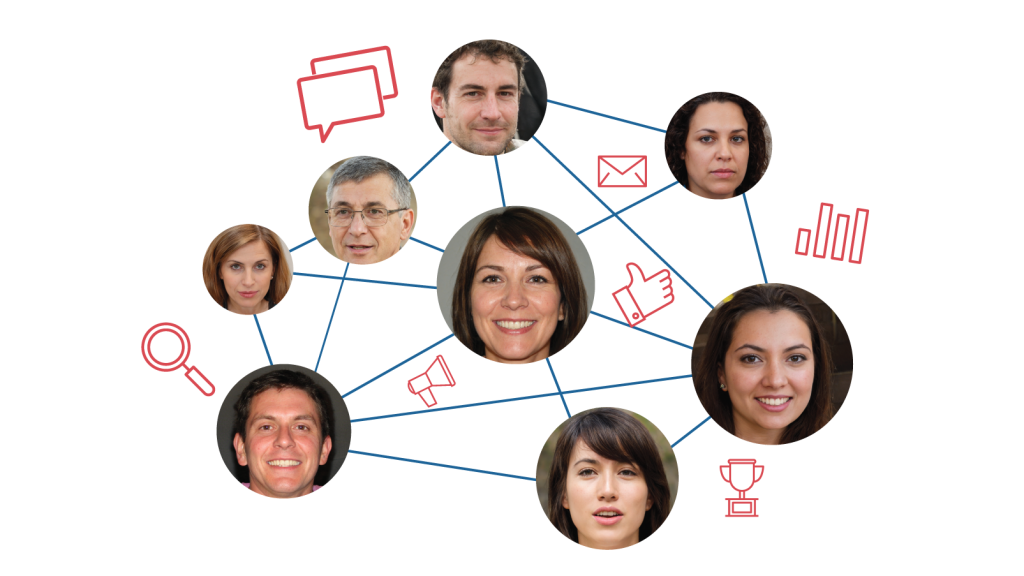 When brands build communities around key topics it's possible to get in on the conversation, lead discussions, and use engagement to learn more about customers and their specific pain points. These learnings can be used to strategically create content that directly answers questions, shares use cases or success stories, and provides solutions to pain points.
Plus, building a community means there'll never be a shortage of content ideas. An added benefit is that the content will continue to be relevant to the target audience as it evolves.
It takes time and strategic effort to build a community, but once established can have a snowball effect, elevating a brand. This often attracts influencers and content creators who actively join in the conversations, possibly even becoming brand advocates.
Podcasts
Podcasts continue to grow in popularity with 383.7 million listeners and 24 million podcasts globally at the latest count. It's an easy-to-use format that gives an audience the freedom to find topics of interest and tune into conversations whenever it's convenient for them.
Podcasts are typically used as part of a community-building strategy in combination with video and other long-form content. A benefit of this audio format is that listeners can tune in while busy with other tasks such as driving, exercising or even while relaxing at home. Podcasts provide useful content on demand that customers can select and listen to whenever it's convenient for them.
Similar to short-form videos, podcasts can be used to explain key concepts and highlight personalities and expertise within an organization. Statistics show that the most popular podcasts are comedies or those that have some entertainment value which means it's perfectly acceptable and even sought after to include an element of humor.
Pillar Pages (aka Hub and Spoke Strategy)
Increasingly Google algorithm changes are focusing on identifying authoritative content on websites. This has encouraged longer format blogs with word counts above 1,500 words. The idea behind this is that the more content provided the more information available for the Google bots to scan. 
The downside of this is that it often increases reading times to 7 minutes or more. Rather than read the full detail of an article most people will first scan the subheadings or look for infographics that explain what the article is talking about. Only if they find it relevant, then they may choose to read all the details. This greatly reduces the reach and impact of content.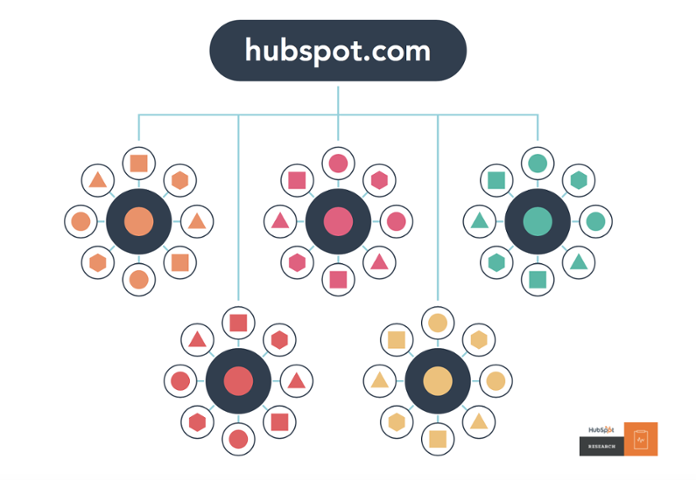 The spoke and hub strategy seeks to find a solution for both bots and real readers by combining different forms of content built around key topics. Pillar pages serve as the authoritative hub content that algorithms love. They share more generic information explaining primary concepts and benefits or best practices. Additional content providing more detailed information or specific points of view is then created and linked to the pillar page. This lends even more authority to the topic as well as provides content that an audience is more likely to consume.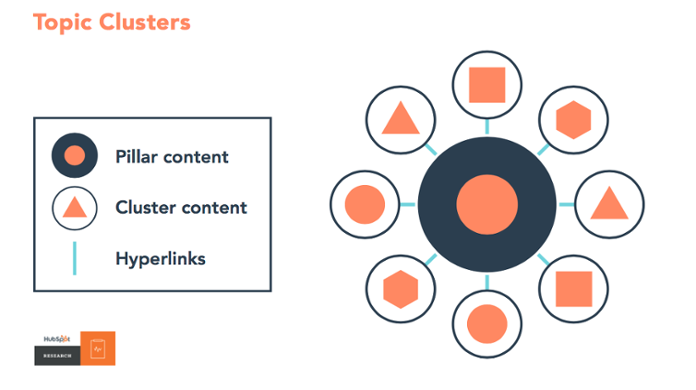 Hyper-Personalization
Because there is so much content available, people are constantly looking for ways to filter for what's relevant to them. It's even better if someone else does the filtering for them and presents options for them to choose from. This is what brands taking on hyper-personalization hope to achieve.
We see it being used effectively in media streaming with recommendations based on past viewing behavior. Advanced technologies such as AI can make content marketing more effective by using data analytics and testing to personalize content for individual users at different points in the customer journey. By being able to track how people are engaging with content and what they click on next, it's possible to identify what they're finding relevant. This provides insights into what content is making the most impact.
Another element of personalization is creating content that empathizes with readers and centers around them as a customer. Storytelling is a way to discuss specific pain points or values that matter to customers in a way that makes them more relatable. It turns the focus on the customer and helping them specifically. This makes the experience of consuming content feel more personal.
Trends Takeaway:
With increasing consumption of social media, people have shorter attention spans. They're looking for quick and easy access to relevant information. Content that is easy to consume, entertains, and provides a consistent customer experience across all channels is likely to have more impact. Bonus points if the content is customized to the distribution channel as well.
There's no single content mix that is the magic formula. While trends are important, they shouldn't dictate everything. Content marketing is a long game that requires a strategic and agile approach that is customer focused, regardless of the channel or format used.
Trends can guide you but ultimately, it's the ability to build lasting connections with customers through content that most impacts buying decisions.